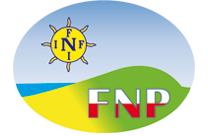 The Federation of Polish Naturists (Federacja Naturystów Polskich – FNP) is an association that is called "Federation of Polish Naturists", the association has been registered since December 2008.
The area of ​​operation of the Association is the territory of the Republic of Poland. The seat of the Association is the city of Bielsko-Biała.
The aim of the Association is:
Promoting naturism as a form of promoting physical and mental health in contact with nature, in the open air and during sports,
Promoting naturism as a way of living in harmony with nature, expressed through shared nudity in conjunction with self-respect, respect for the environment and care for the environment,
Promoting a healthy lifestyle that contributes to physical and spiritual development, and opposing everything that harms it, in particular alcohol, nicotine and drug abuse.
Spreading the idea of ​​naturism as a form of harmonious cooperation between people, while maintaining neutrality in matters of religion, philosophy of life and political views.
The statutory objectives of the association are achieved through:
Organizing cooperation between members in various forms.
Cooperation with other social organizations pursuing related goals.
Publishing material on naturism.
Representing members in contacts with state and local authorities.
Undertaking any other undertakings in accordance with the law and the FNP statute for the promotion of Naturism in Poland.
FNP is a member of the International Federation for Naturists (INF).
Website: fednat.pl