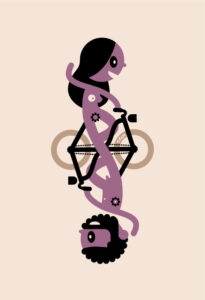 Since 2005, the Cyclonudista aims to raise public and political awareness of the need to protect soft and active road users in the city, as well as the quality of life in urban centers.
The Cyclonudista is a festive event with a strong demand, open to all, and everyone can contribute to its development and support its proposals:
Make urban centers safer (creation of bicycle paths, equitable sharing of space between cyclists and motorists)
Reduce pollution and noise pollution
Introduce free public transportation
Why bicycle?
Because by cycling every day, our mobility becomes a civic action, a tool to save our earth.
Why naked?
Because like the planet, we feel naked and fragile in the face of traffic.
Website: www.cyclonudista.be