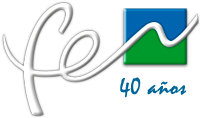 Traditional nudist beaches in Spain. Places of extraordinary beauty, isolated beaches in unbeatable surroundings. Discover and visit the best traditional nudist beaches in Spain. On the map you will find the nudist beaches of each province, as well as a file with interesting information on each naturist beach.
Naturist Associations
The FEN is the group of federated associations in Spain. In turn, the FEN is integrated into the International Naturist Federation, FNI-INF, which brings together more than 30 countries. By joining any of these associations, you obtain the FEN-FNI card. A member of a club in Australia has the same card as a member of any of our associations. Every year it is updated with a unique numbered stamp in the world distributed by the FNI. Become a member of the association closest to your home.
Frequent questions
Is the human body outside of Freedom of Expression? Can you go naked down the street?
Best Naturist beaches or free clothing at all? Is the vision of the human body negative for childhood?
And many other questions answered in a digital meeting with the president.
Naturism is a way of living in harmony with nature, characterized by the practice of nude in common, in order to promote respect for oneself, others and the environment (definition of Naturism Congress of the FNI-INF Cap d'Agde, July 1974)
Activities
The activities are carried out by each of the Associations integrated into the FEN. With your association card you can attend the activities of your association and any of the others, and even any association or club around the world. Many activities are open to non-members.
The FEN organizes an annual meeting for members from all over the world, the South European Family Meeting, subsidized by the FNI, in El Portus. There are international meetings such as the Swimming Gala, Petanque, the Alpes-Adriatico Sports Meeting and another family event in the Baltic.
Website: naturismo.org