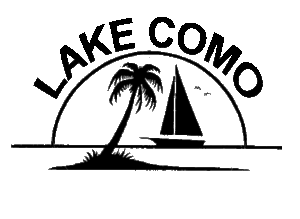 Lake Como Co-op Family Nudist Resort, located in Florida's Tampa Bay area, is a unique clothing-optional community that offers a natural and liberating experience for its guests. Spread across 200 acres of lush greenery, this resort provides a serene and peaceful environment for naturists to connect with nature and each other, without the constraints of clothing.
Lake Como was established in 1941 as a traditional campground, but over the years it has evolved into a clothing-optional resort. The resort is owned and operated by its members, who are committed to promoting a healthy and wholesome lifestyle that embraces nudity as a natural expression of freedom and body acceptance.
The resort has a range of accommodation options available, including RV sites, tent camping areas, and cabins. All of these options provide guests with a comfortable and private space to relax and unwind. The resort also has a range of amenities, including swimming pools, hot tubs, tennis courts, shuffleboard, a clubhouse, and a restaurant.
One of the unique features of Lake Como is its focus on naturism as a family-oriented activity. The resort is open to families with children of all ages, and there are many activities and events that cater to children, including games, crafts, and outdoor adventures. The resort also provides a safe and supportive environment for LGBT families.
Guests at Lake Como are encouraged to participate in the many activities and events that are organized by the resort's members. These events include yoga classes, dance parties, potluck dinners, and even a naked 5k race. The resort also hosts several special events throughout the year, such as the annual Bare Buns 5k run and the Nudestock music festival.
At Lake Como, guests can enjoy a range of outdoor activities, including hiking, bird watching, and fishing in the resort's lake. The resort's nature park provides a beautiful backdrop for outdoor adventures, and there are many trails and paths to explore.
Overall, Lake Como Co-op Family Nudist Resort is a wonderful destination for anyone seeking a unique and liberating vacation experience. The resort's commitment to promoting body positivity, freedom, and naturalism makes it a welcoming and inclusive community for guests of all ages and backgrounds. Whether you are looking for relaxation, adventure, or simply a break from the stresses of everyday life, Lake Como is the place to be… naturally!
Website: lakecomonaturally.com