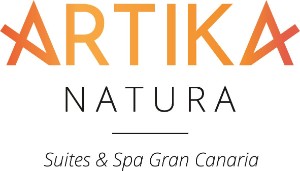 On the magical island, Gran Canaria, in the Atlantic Ocean with a climate of eternal spring lies Artika Natura Suites.
100% naturist resort where swimwear is not accepted.
Artika Natura Suites is centrally located in Maspalomas, surrounded by a wide range of leisure opportunities and allows you to experience the highest level of luxury and detail.
Each of the exclusive suites is designed to allow guests to enjoy the comfort and harmony we have choosen for you.
Enjoy this luxury hotel resort (recommended for adults aged 16 and over) located 25 minutes from Gran Canaria Airport, in Maspalomas, the main tourist area.
There is a bus stop ( 30 & 90) at 100 metres from the accommodation that takes you to the beach at different hours. Only 20 minutes from Palmitos Park and 2 minutes from the Golf Course, and 10 minutes from the lighthouse in Meloneras.
The Artika Natura hotel resort was designed and decorated by the owner, Richard Blok, who distinguishes himself from other hotels by the careful design and selection of materials, which in combination with the harmony between naturism, respect and a peaceful environment of well-being under the sun, creating a unique environment of well-being.
Website: www.artikanatura.com